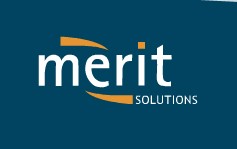 Our small business was created in 1996 and following the Global Financial Crisis (GFC) in 2008, we found that we had to become actively engaged in online small business marketing.
Up until the GFC, our gross income had been growing at around 20% per year and we did not have to actively market our small business.  Most business arrived by word of mouth through the professional services provided by our HR consultants.
However, with the GFC, our business income dropped by 50% in six months.  So we had to look at ways to improve the income from our small business.
We decided to do three core things:
expand our service offerings (e.g. include training)
broaden our client base
actively engage in online marketing for our small business
In 2010, we engaged Anne Corcino to redesign our static website into a dynamic WordPress website.  Anne's website services are offered through her small business, SEO Praxis.
The new website design became a real platform for our online small business marketing.  Our HR consultants were proud of our site and our clients were suitably impressed.  Because the site was built on a WordPress platform, it has SEO embedded and is easy to update and add value.  Our RSS feed from the blog is an important aspect of our marketing.
What I will report here is my own experiences and ideas in marketing our small business.  So this blog is very much my small business odyssey – my journey into the challenges of small business marketing.