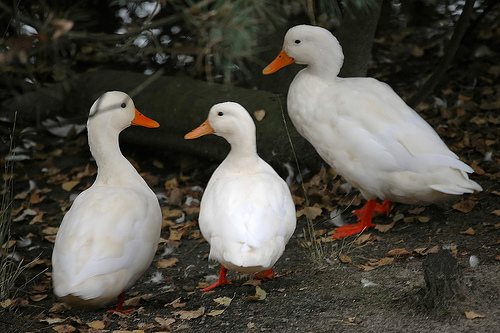 Blogging hints help you to establish and maintain your blogging frequency.  The idea of writing in 'sets' or 'sevens' is designed to help you build and maintain momentum.  Daily blogging, for example, is very much about gaining momentum.
The concept behind these two approaches is to plan ahead so that you can write a number of blog posts about the one topic area.   You decide in advance the sub-topics, so that you do not waste time trying to think up subjects for your blog posts when you should be writing.
Let's have a quick look at both these approaches and see how they differ and what benefits accrue from using these blogging hints.
Blogging hint 1 :  Blogging in sets
The idea here is that you write a series of blog posts sequentially around a single theme.  So you identify in advance the sub-themes (or let them evolve as you write).   Then you write about each sub-theme in turn so you end up with a 'set' of blog posts covering a central theme.  The sub-themes could be any number but usually they range from three to six.
The benefits of the 'sets' blogging hint:
you can plan a series of blog posts in advance so that you can develop some momentum
you can make the most of your thinking and research around a particular topic and thus save time
you can create a critical mass of content around a theme which may result in higher search engine rankings for the relevant search terms
you can readily cross-reference to the related posts thus creating valuable internal links
you can provide your reader with digestible pieces of information about a topic (rather than trying to cover the sub-themes superficially in one single post)
you can write some posts in advance to assist you to maintain your daily blog publishing schedule
you can provide your mailing list with a coherent set of posts on a single theme.
An example of the 'sets' approach is my set of four (4) posts around the theme of 'Webmaster Tools'.
Blogging hint 2 :  Blogging in sevens
The concept in this blogging hint is that you first identify and write about seven (7) aspects of a single topic, e.g. the seven benefits of blogging daily, the seven reasons to have a blog, the seven ways to promote your blog.   The first blog post canvasses each of the seven aspects briefly to introduce the issues and to act as a 'teaser' to encourage the reader to explore further.  Then you write about each of the seven aspects in separate blog posts. 
This blogging hint requires sound knowledge about a topic area but it enables you to focus on each aspect in turn and to tease out more fully the implications of that aspect of the main theme of the blog posts.
 The benefits of the 'sevens' blogging hint:
the 'sevens' approach to blogging generates the same benefits as those listed for the 'sets' approach
you typically create more posts on a single theme (eight in total) than with the 'sets' approach
the individual blog posts are linked via the introductory post as this explains how they are related
readers tend to relate to things that involve the number 'seven' (some deep psychological reasons)
you have clarity at the start, as a writer, about the relationship each post has to the initial main post and this assists your writing.
These two blogging hints, 'sets' and 'sevens', have a lot in common in that they help you, as a writer, gain and sustain momentum in your blogging and make it easier to increase your blogging frequency.
[Photo credit: Thee Ducks by mape_s]