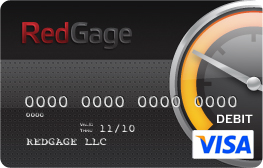 Social Bookmarking is designed to create online bookmarks that store information about your small business.
Sites that provide social bookmarking often have a high Page Rank with Google so information bookmarked on these sites can provide quality backlinks to your own small business website/blog.  This, in turn, increases the value of your own site in the "eyes" of Google.
RedGage is a social bookmarking site with a difference:
it combines social bookmarking with social networking
enables you to earn a (small) income just from sharing your content
provides bookmarking for images, photos, videos, blog posts, and other web content
provides a blogging platform to enable you to add blog posts on site
When you share your content on RedGage, you can build links to your own online content so that you generate traffic from within RedGage and via Google's search results.
As with other social networking sites, RedGage provides a "profile" panel where you can add information about yourself and create links to your website/blog.
You could feature your small business products/services through RedGage by way of images, videos, links and by creating blog posts on the site.  The blogging platform is really an excellent addition and underutilized by most RedGage members.  It has all the edit features you would want and enables you to embed images and videos.
The RedGage community is very supportive and appreciates quality images and uploads.  Like other social networking sites, you gain visibility by commenting constructively on other people's content and by regularly adding your own content.
For more information on RedGage and its marketing potential, visit my Squidoo lenses:
RedGage can be a valuable addition to your social bookmarking and an integral part of your social media marketing.