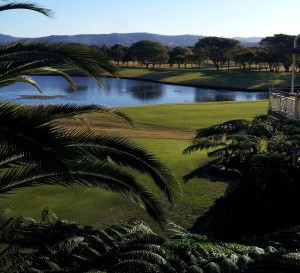 Pinterest changed its Terms of Service with effect from 6 April 2012 and reinforced its stance on copyright.  This was in response to a growing debate on the Internet concerning copyright issues and the impact of Pinterest on particular groups such as professional photographers, sites that sell images, websites with original images and photo sharing sites such as Flickr.
Pinterest in its recent Terms of Service has made it very clear that you pin and repin at your own risk.  You are licensed to use the site provided you abide with their policies.  Under the Acceptable Use Policy of Pinterest you agree not to post content that:
…infringes any third party's Intellectual Property Rights, privacy rights, publicity rights, or other personal or proprietary rights.
[Photo Source: Copyright 2012, Ron Passfield]
Pinterest: The Copyright Issues
Kirsten Kowalski, in a landmark blog  post,  highlighted the ethical and legal dilemmas for users of Pinterest.  Her post attracted over 650 comments and led to discussions with Pinterest's founder which, in turn, influenced the changes to the Terms of Reference effective from 6 April 2012.  The title of her post is telling:
Why I Tearfully Deleted My Pinterest Inspiration Boards
When you breach copyright while pinning images to Pinterest, you carry the responsibility not Pinterest.  A case in point is unauthorized use of images from other's websites.  Some webmasters (particularly in the Internet marketing field) are very aggressive about the copyright of images on their websites and explicitly exclude their use through their 'Terms of Use' statements.
Flickr too has license restrictions on the use of images.  Flickr contributors can specify the restrictions on images they submit to the site.  There are a wide range of licenses involved.  The one that has the least restrictions is 'Creative Commons – Attribution License' – which enables you to use or remix images for non commercial or commercial purposes provided you acknowledge the source in the way specified by the creator.
Professional photographers have a special interest in copyright because their photos represent their livelihood.  Many photographers now have hidden watermarks on their photos and tracking systems that can show where their photos are being used on the Internet.   In situations of unauthorized use of their photos, they can request payment or sue the copier.  Professional photographers were the group that were very keen to talk to Pinterest about their Terms of Use.
Repining brings its own copyright risks.  For example, if you repin a Flickr photo from another Pinterest user, how are you going to ensure that you have provided the attribution in the form specified by the creator or that the initial pin did not breach any license restrictions?
So Pinterest involves legal copyright  issues and the basic ethical issue of respecting other people's rights.  I know when someone copies an article of mine and claims authorship, I am very quick to insist on its removal from the article hosting site.  I suppose the age-old motto should prevail here, "Do unto others as you would have them do to you!"
Pinterest and copyright: My stance
There are some Internet marketers who say that the controversy over copyright issues with Pinterest will all blow over.  They argue that since many people are already abusing copyright on Facebook, it is okay to do it on Pinterest – especially if there is the possibility of earning income.  This unethical and illegal stance contributed to the development of the draconian SOPA legislation which has been shelved (for the time being).   While Internet marketers continue to abuse other's rights, we are going to have a backlash which will end up in some form of legislative constraint.
I have decided that the stance I will adopt for my Pinterest site will follow these guidelines:
use my own photos wherever possible (like many others, I have hundreds of these)
use public domain images such as those provided by Pixabay where appropriate (link to the site will be automatically generated by Pinterest if I use the bookmark tool)
repin only where I am confident of the original source of an image and where I can legally use and acknowledge that source (e.g. a Flickr photo with Creative Commons – Attribution license)
create my own quotes and infographics
use images I have paid for through sites such as BigStockPhoto.
The creators of the Pinterest Traffic Blueprint have recently added a bonus training video to address the copyright issues.   They provide a list of do's and dont's in response to members' inquiries and concerns.   I highly recommend the Pinterest Traffic Blueprint because it takes a balanced view and provides sound advice on how to use Pinterest.
There are real copyright issues associated with using Pinterest and they should be taken into account when using this fast growing site – so what is your stance?