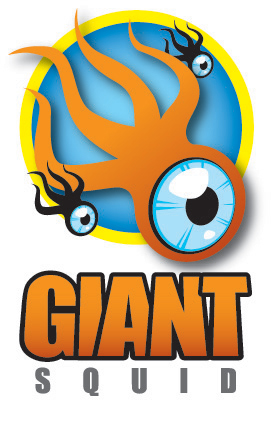 Squidoo is a unique free hosting platform that gives a real boost to small business marketing.  Its uniqueness flows from its easy-to-use features, strong social network, inherent marketing design, search capacity and flexibility.   There is so much a small business owner can do on this social networking platform that it is difficult to encapsulate it all in one post.  So I have decided to use the "sevens' blogging approach that I introduced in my previous blog post.
It is difficult nowadays to get anything of quality that is free.  Squidoo is a clear exception to this statement.  Its features are state-of-the-art as it is subject to continuous improvement and refinement.  The benefits for small business marketing are immense and can easily be undervalued if you have not experienced Squidoo.
In this introductory blog post, I want to outline seven (7) great reasons to use Squidoo for small business marketing and, in the process, cover the benefits and features of this marketing platform:
1. Squidoo offers free web hosting and easy-to-use webpage builder
Squidoo enables you to design web pages (called lenses) that it hosts on its own social network platform.  The lenses can be on any topic (apart from some explicit exclusions put in place to prevent spam and poor quality web pages). 
The easy-to-use webpage builder involves a series of modules which you can piece together to create a professional looking website.  Squidoo has a wide range of modules that you can pick from to suit your focus or purpose. 
The other key advantage of Squidoo is that you can make as many Squidoo lenses (websites) as you want.  I have developed over 100 Squidoo lenses on a wide range of topics.
2.  Squidoo provides a multimedia platform for small business marketing
Squidoo enables you to embed your YouTube videos (or those of other people) in your Squidoo lenses.   You can display images from Flickr or use a special module ('photo gallery') to create a slideshow of your own images.
You can also add podcasts which are streamed on your Squidoo lens via Yahoo Audio Player.  The way you mix and match the modules is limited only by your imagination.   The key is to design lenses to match your purpose in undertaking small business marketing.
3. Squidoo offers many ways to market your small business
Squidoo provides a very easy way to present multiple aspects of your small business thus helping you to leverage your small business marketing. Here are some possible types of Squidoo lenses you could develop:
tell the story of your business origins and development with illustrations in the form of photos, diagrams and/or videos
create Squidoo lenses about the area your business is located in – attractions in the area, signifcant history, natural features or community activities
feature some of your products or services
provide educational information relevant to your niche
highlight your staff, their interests and their qualifications/skills (the personal touch)
4. Squidoo is a search engine in its own right
Squidoo has more than 2.5 Million lenses and generates its own traffic through its internal search results.  Your Squidoo lenses can be featured in these results and accordingly be indexed by Google, Yahoo and Bing.  
There are a range of minimum requirements to meet for your lenses to be featured, otherwise they are considered 'Work-in-Progess' lenses.   So the advantage of building Squidoo lenses for small business marketing is not only to gain external web traffic through other search engines but also internal traffic through Squidoo's own search engine capability.
Squidoo has algoriths like Google to rank lenses for the purpose of displaying them in their search engine results and for creating lists that highlight exceptional lenses.
5. Squidoo is a very strong social network
Squidoo places a very high value on its social network and continuously explores new ways to engage community members.
Squidoo has developed a range of community roles designed to build community and encourage member interaction.  Squidoo has roles related to tutoring new members, running contests and quality control.  Community organisers work within Squidoo and in the broader Internet community to communicate the benefits, features and values of Squidoo.  One of Squidoo's core values is creating the opportunity for its members to contribute to charity through the advertising revenue generated from their own lenses.
Squidoo also has a way of rewarding people who create quality lenses and manifest the values of the site.  One of the ways Squidoo does this is by identifying 'Giant Squids' who have created 50 or more excellent lenses.  For example, so far I have achieved the award of Giant Squid100 – created 100 excellent lenses as judged by Squidoo.   This award gives you greater visibility on Squidoo and in other search engine results.
6. Squidoo was designed by, and for, Internet marketers
One of the key creators and owners of Squidoo is Seth Godin who is considered the world's leading business blogger.  He has also published in excess of 10 New York Bestsellers on Internet Marketing and related topics.
Squidoo embodies Seth's Internet marketing principles and is continuously adapted and refined to meet new trends in online marketing, search engine algoriths and social media.
7. Squidoo has a special relationship with Google
Quality lenses appear high on Google's search engine results.  Google values Squidoo's emphasis on original content, frequent updating and quality control.
Seth Godin was, at one stage, a strategic adviser to Google in relation to its development options.  Google, however, still expects Squidoo to control spam and maintain quality which it does through a range of mechanisms.
Squidoo provides multiple avenues for small business marketing and enables small business owners to develop their brand, their personal profiles and to build their customer base while enhancing their personal creativity.