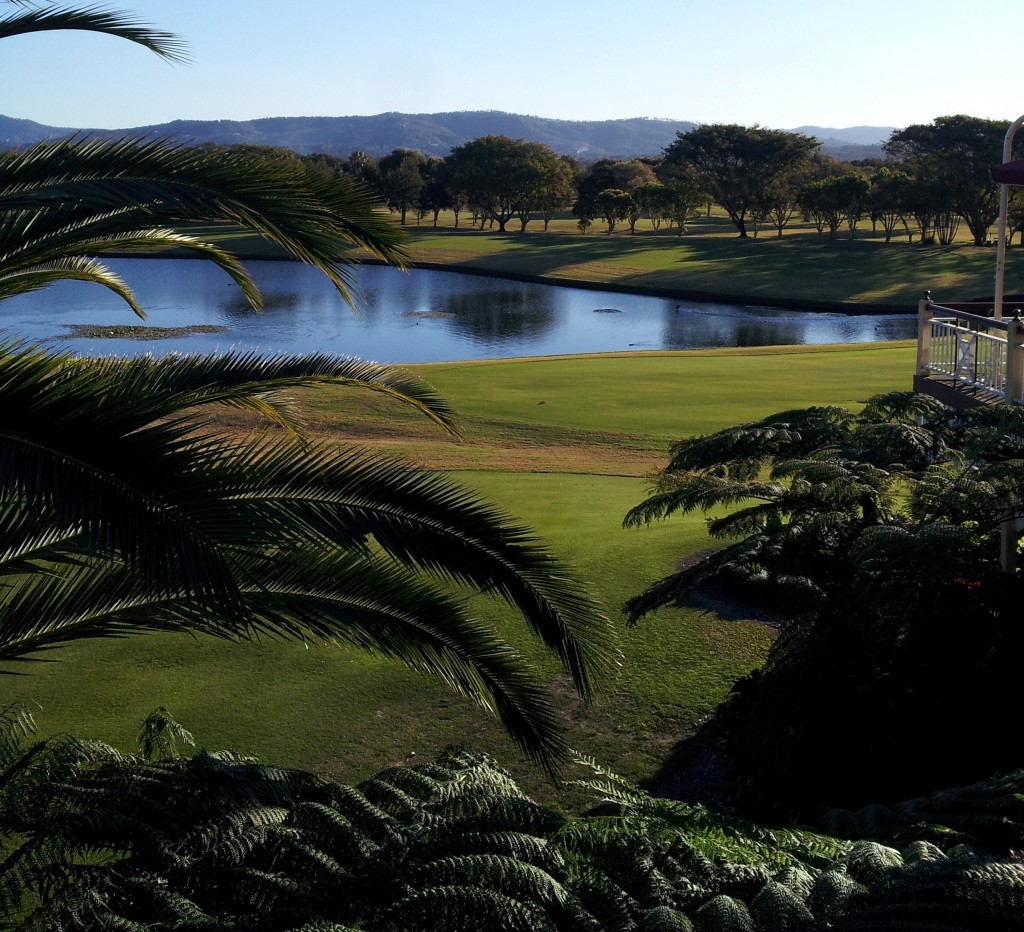 Google+ photos adds another dimension to the Google Plus social network and provides additional opportunities for small business marketing and branding.
The Google + photos option is accessible via your Google Plus home page by clicking on the photo icon as illustrated below:

When you click on the photos icon, you will see a menu on the left hand side which gives you some options for what to display: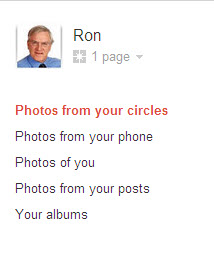 As the default option is 'Photos from your circles', these will be shown as a collage with the number of comments in the top right hand corner of each photo.  If you click on the photo, you will see the image displayed in a Lightbox with the comments listed on the right hand side.  You can also add your own comment at the bottom.  Here's an excerpt from a display of photos from my circles:

Uploading your own photos to Google+ to create albums
On the right of the Google+ photos page, you will see the large icon – Upload New Photos.  Once you click this, you will be able to add photos to an existing album or create a new one and then share the album with your circles, the public or individuals.   They will be able to view your album as a slideshow.  In the process, you can tag the photos with your own name or that of someone you are connected to.
It is important to check out the "Your albums' option when you are on your Google+ photos page.  Even if you have not personally uploaded any photos to Google+,  you will probably find some albums created by Google from its own index (as I have mentioned before, Google is watching you!).  I checked out the 'Your albums' page on my Google+ account and discovered I had 11 albums, some of which I did not want and others which needed a name change.  You can delete albums and change their names from the "Your albums' page.  You can also change the "sharing" settings via the dropdown menu (it looks like the photo albums created automatically by Google are set as 'private').
Uploading photos to Google+ from Picasa
In December 2011, Google integrated Google+ with Picasa so that you can now upload photos directly from Picasa to your Google+ account.  However, you will need to upgrade to Version 3.9 of Picasa to do this.   This recently released version of Picasa also provides expanded ways of editing photos (e.g. cropping and effects) and allows for uploading different sizes of your photos.  You can choose the smallest size (800 pixels) but retain the quality of the original photo from Picasa.
To download the latest version of Picasa, click on the following link:
To upload photos from Picasa to Google+:
Log into your Google+ account
Highlight the photos or albums you want to share from Picasa
Click the "Share on Google+" button (at end of the page)
Choose a name for the album
Choose image size
Select the circles you want to share the photos/album with
Click 'Upload'
Picasa 3.9 makes it even easier to share your photos with your circles through Google+ photos and thus build your personal profile and your small business brand.