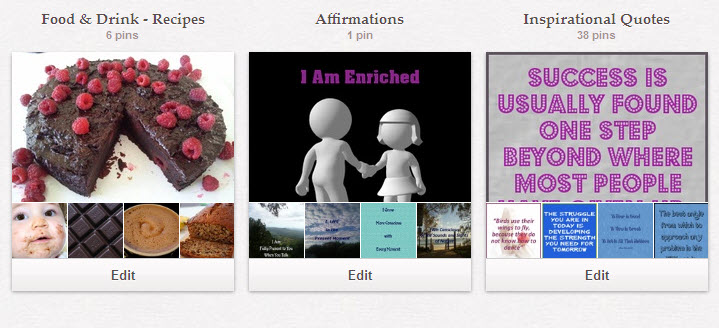 Pinterest is a social networking site where people share images and photos by adding them to "pinboards".  It has achieved phenomenal growth – growing faster than Twitter and Facebook during the same early stages of its growth.  Pinterest is now the 3rd ranked social networking site behind Facebook and Twitter and is ranked 39th in the world in terms of website traffic.
Some interesting facts for small business owners:
Pinterest is generating more traffic to blogs than Google+, Twitter and LinkedIn combined (www.mashable.com)
Pinterest users are 10% more likely to buy than users who arrive from other social media sites*
Pinterest's percentage of all social media driven purchases is growing and is expected to reach 40% (while Facebook will drop from 82% to 60% and Twitter drop out of the purchase picture)*
Facebook bought Instagram for

$1billion

to ward off competition from Pinterest.
* Source: http://mashable.com/2012/04/29/pinterest-interest/
[Image source: Screen capture taken from my Pinterest site: http://pinterest.com/ronpassfield/]
Adding images and photos to Pinterest
Pinterest enables you to create pinboards on any topic and to add pins via upload from your computer or via a pinmarklet tool which is added to your browser toolbar.  So you can pin images from any website of your choice but what you have to watch here is the copyright restrictions of the source site.  Some websites owners are particularly aggressive about protecting their copyright.
 The pinning tool (pinmarklet)  is shown below together with the image it creates:


You can see from this illustration that you have a thumbnail image taken from the website, the option to post to one of your established pinboards (using the drop-down menu) and the ability to add comments before you post.  Pinterest will automatically pick up the website address of the image source.  However, you can also add your website address to the comment section and it will be automatically hyperlinked (made clickable).
Some websites have the Pin Symbol to enable you to easily pin from their site.  Popular sites that people pin images from are:
Pins are shared by "likes" (as with Facebook) or by being repinned by another Pinterest member.  To build up your following on Pinterest, you should like pins and repin images that you are interested in and follow people you admire or who share the same interests/geographic area.
Pinterest, Pinlet Magic and small business marketing
Two types of Pinterest pinboards that are attracting heaps of traffic are quotes and inspiration.   What Pinlet Magic brings to Pinterest is the ability to create your own quotes, inspirations and affirmations by using a special purpose Pinmarklet which is also added to your browser toolbox:

When you click on the pinmarklet for Pinlet Magic you see the following image:
Here are some of the features of Pinlet Magic:
you create your own quote or affirmation (in the left box)
you can decide the font, font size and font color
you can add an author name or your website address to the bottom of the quote/affirmation
you can preview the quote as you create and customize it.
Additionally, you can decide the color of your background, the border, add one of the preset colors/templates or upload an image to serve as the background.  This part of the Pinlet Magic tool is very flexible:

As you can see from the extract from my Pinterest site in the header image for this post, I have two pinboards covering Inspirational Quotes and Affirmations – and I create quotes/affirmations that are consistent with the nature of my offline human resource development business.
Here's an example of an affirmation I developed using Pinlet Magic and my own photo (the emphasis is on active listening):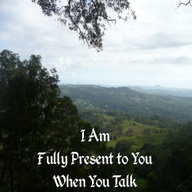 Here's another example.  This time I have developed an Inspirational Quote using Pinlet Magic and my own photo of a Stradbroke Island view at sunset: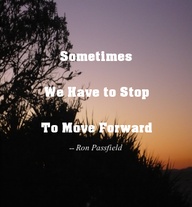 Each of these images on Pinterest has a link back to my small business website, Merit Solutions Australia.
When you purchase Pinlet Magic you also receive other resources such as sources for quotes, updates, hints and ideas and free access to a closed Facebook discussion group where a growing community shares their quotes and willingly gives "likes", repins" and "follows" for quotes they admire.
Pinterest has opened up a new arena for small business marketing and Pinlet Magic provides a great boost to building your personal branding, business brand and website traffic.