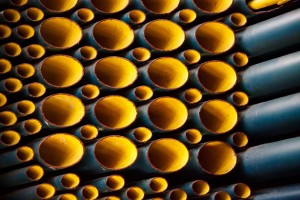 Squidoo is a search engine in its own right with other 2.5 Million lenses focused on key topic areas.   Even experienced lensmasters tend to forget this aspect of Squidoo.
As Squidoo grows so does its data base of information.  So if you are searching for information on specific topics, you will increasingly find quality, focused information by searching Squidoo.
In fact, one of the reasons that Squidoo exists is to improve search engine results.  Often you find that websites that gravitate to the top of the search engines are those that have cleverly manipulated the search engines' algoriths, including automatic generation of backlinks.  You have probably found that you are often disappointed by the information that is first displayed by a search engine.
Squidoo was designed to provide webpages that are windows (lenses) to relevant information on a topic.  The concept of the lens is that it is not an end in itself but points to other relevant resources.  The lens is intended as a mutimedia index to rich information resources about a topic.
Squidoo is intent on maintaining the quality of lenses and has many mechanisms in place to reward quality and remove spam-type web pages.  This is one of the reasons Squidoo has banned certain topic areas that tend to be predominantly spam attractors.
Implications of the Squidoo search engine for small business marketing
The primary implication is that in addition to web traffic via other search engines, your Squidoo lenses can attract traffic from within Squidoo itself, from other Squidoo lensmasters.   This not only serves to build exposure to your small business but increases the value of your website with other search engines such as Google.
Squidoo insists on original content and has even created an Originality Pact.  One of Squidoo's endearing features is the constant encouragement to develop your personal creativity and to stand out from the crowd, to show that you have something unique to offer (your Unique Selling Proposition – USP?).  As the Squidoo editors explain:
Squidoo is an opportunity for you to share your point of view, your take on a specific topic. That's why lenses are called lenses — they snap your point of view in to focus.
There are many Squidoo lensmasters who demonstrate by their creativity and commitment that they are able to produce quality lenses providing real value to readers – they pride themselves in the quality that they produce.  Squidoo recognises these Lensmasters as Giant Squids, people who have achieved excellence in at least 50 lenses.   The Giant Squid status tends to attract more interest and more traffic to your website and I have found that it gives you a real standing with Google and the broader Internet marketing community. 
In the Originality Pact, the Squidoo editors encourage you to stretch yourself, create quality lenses and to brand yourself as a person of substance who consistently offers readers real value:
This is an agreement to create, craft, build, bake, innovate, write, opine, talk, storytell, review, recommend, and stand out from the crowd.  That's the magic of Squidoo.
So a key implication for your small business marketing on Squidoo is that you brand yourself by the quality (or poverty) of your Squidoo lenses – your lenses will be found through the Squidoo search engine, so how do you want to be seen?