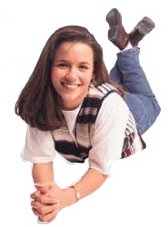 Effective small business marketing relies on a sound knowledge of your customers (current and potential).  Survey tools, such as SurveyMonkey, can help you gain the necessary knowledge about your customers.
To be effective, small business marketing must be targeted and this requires a deep knowledge of your customers.  For example, with LinkedIn Ads you can target job title, organization or professional group.  With Facebook Ads, you can target your advertising based on gender, age and interests of your customers.
How well do you know your customers?
What do you know about your customers' typical characteristics?  Have you any idea of the demographics of your customers, their preferences or their typical behaviour in different situations?
The following topics might give you some idea of what information you could gain about your customers (current and potential):
gender
age grouping (e.g. Generation X orY, Baby Boomers?)
interests (hobbies, sports. films)
where they find their entertainment
whether they work from home or in an office
how they use their mobile phone
where they live (city, country, local or global)
what they are willing to spend their money on
how they behave in different economic conditions (e.g. in a recession)
what kinds of presents they buy
close relationships – married/ de-facto, family size, same sex couples
how they spend their holiday time
where they converse on the web via social media.
If you lack information about your customers, your small business marketing activity will be untargeted and costly.  However, one way to overcome this lack of information is to survey your customers (current and potential).
Survey your customers with SurveyMonkey
SurveyMonkey is a dedicated online survey service that is free for stated levels of service.  At present, the SurveyMonkey service is free where you are using no more than 10 questions per survey and receiving no more than 100 responses per survey.   When you work on a likely response rate in the vicinity of 10-30%, then this is a generous offer.
Even at this basic free level, SurveyMonkey enables you to design a web-based survey with an introduction explaining the survey purpose and different types of questions, e.g.  fixed response or open-ended questions.  It is super easy to use and you can very quickly design a survey that will increase your knowledge of your customers.
The basic level service of SurveyMonkey enables information collection via a weblink, email or Twitter; through a website pop-up; through embedding the survey on your website; or by placing the survey on your Facebook page.
SurveyMonkey will collate your results and give you access to the responses online.  At the free level of service, you will receive some basic analysis of results but you need to upgrade to get more sophisticated summaries and analysis (e.g. charts such as bar chart or pie chart).  However, for small business marketing you can often get by with the basic analysis of results.
Here's an example of the analysis of results for a simple 'work type' question that I used to survey a group of readers of my e-Learning Blog:
Other questions in my survey on SurveyMonkey covered the frequency of access to the blog, how the information on the blog was used and suggestions for changes.   This was a blog that I was contracted to write for the Queensland Department of Education over an 18 month period, so I needed to know the relative make-up of my audience, how the blog was being used and what improvements I could make in the information provided. 
Your potential survey activity is limited only by your imagination and your willingness to find out more about your customers.  Earlier this year, when my joint venture partners and I were developing Wizzley.com, a community for online writers, I used SurveyMonkey to find out the 'article categories' that members of my mailing list would like to see included.  This helped us to round out the more than 3,000 categories for articles for our site.  So through the survey, we basically established what topics my current email subscribers would like to write about on our new site for social networking and article writing.
Effective small business marketing requires a deep understanding of your customers and tools like SurveyMonkey help you to gain the requisite knowledge to achieve target marketing in a cost effective way.