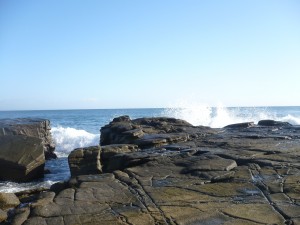 One of the easiest ways to leverage your blogging, is to create your own small business ezine.   An ezine is basically an email newsletter where you share articles, news and blog posts with members of your mailing list (customer list).  This approach to small business marketing serves multiple purposes and achieves leverage on a number of levels. 
Your regular small business ezine enables you to maintain contact with your customers, educate them about your products and services and offer free information and advice.  Most email service providers offer ways to further leverage your ezine via RSS feeds and automatic posts to social media sites like Twitter and Facebook. 
If you are blogging regularly, you are creating the content for your ezine.  If you blog daily, you will be able to provide a small business ezine of considerable substance. 
How to use your blogging in your small business ezine
If you blog regularly, you can easily create an ezine from your blog posts.   Since I blog daily, I send a weekly ezine to my mailing list covering a number of posts around a theme, e.g. Squidoo or LinkedIn.  You need to decide the frequency of your small business ezine based on the regularity of your blog posts, the nature of your business and the kind of information you are offering.
Most autoresponders will replace the blog links in your email with their own generated links (if you specify that you want open rates and click-through-rates measured). 
Another option is to use the URL shortener bitly.com to shorten your blog links.  The advantages of this approach are that you can share each individual shortened link automatically with your Facebook and/or Twitter account and you can also get statistics on click-through-rates on the Bitly link.   It is a good idea to add a comment (like a status update) before you share your link on Bitly.
Blogging has lots of benefits, not the least of these is that it provides you with content to share with your mailing list via your small business ezine.